The Nitecore MH12 V2 has a maximum output of 1200 lumens from the Cree XP-L2 V6 LED and offers a range of battery options. The recommended and included cell is a 21700 li-ion, however the torch can be powered using 1 x 18650, 2 x CR123 or RCR123 batteries when using the included battery magazine. When using either the 21700 or an 18650 battery the flashlight is rechargeable via a USB-C port which can be found on the side of the light. An update of the popular MH12, the V2 marks a new generation of high performance, everyday carry lights. The torch includes the same popular features such as being rechargeable, tactical dual switch user interface and a compact and lightweight design. The MH12 V2 offers two modes to choose between, either daily mode or tactical mode. To switch between them, click the tail switch while pressing and holding the side switch for 5 seconds, until the blue indicator beneath the side switch rapidly flashes blue. The indicator will then show which mode it is in by flashing once for daily mode or twice for tactical. Daily mode provides access to four brightness levels and three special modes, where as tactical mode offers four brightness levels and strobe mode only. As with its predecessor, the MH12 V2 is compatible with a range of accessories including the Nitecore NTR10 tactical ring pro which provides a unique way to carry and operate the torch. With a head diameter of 1" (25.4 mm) the flashlight can use the Nitecore NF25 filters and diffuser tip which are available separately. The NTH10 tactical holster is included with the light, allowing for safe storage and a quick draw when required. Brightness Levels: High: 1200 lumens – 3 hrs 45 mins runtime Mid: 300 lumens – 8 hrs runtime Low: 55 lumens – 46 hrs runtime Ultralow: 1 lumens – 1500 hrs runtime Plus Strobe, Beacon and SOS (1200 lumens). Maximum beam distance 202 meters, waterproof to IP68 and resistant to impacts up to 1 meter. Includes: Nitecore NL2150 5000mAh 21700 li-ion battery, USB-C charging cable, pocket clip, lanyard, spare o-ring, spare tail switch cover, 18650/CR123 battery magazine, Nitecore NTH10 tactical holster.
INDUSTRY LEADING INNOVATION
NITECORE creates innovative products in a wide variety of fields and leads the industry in new standards of portability, aesthetic, output and functionality.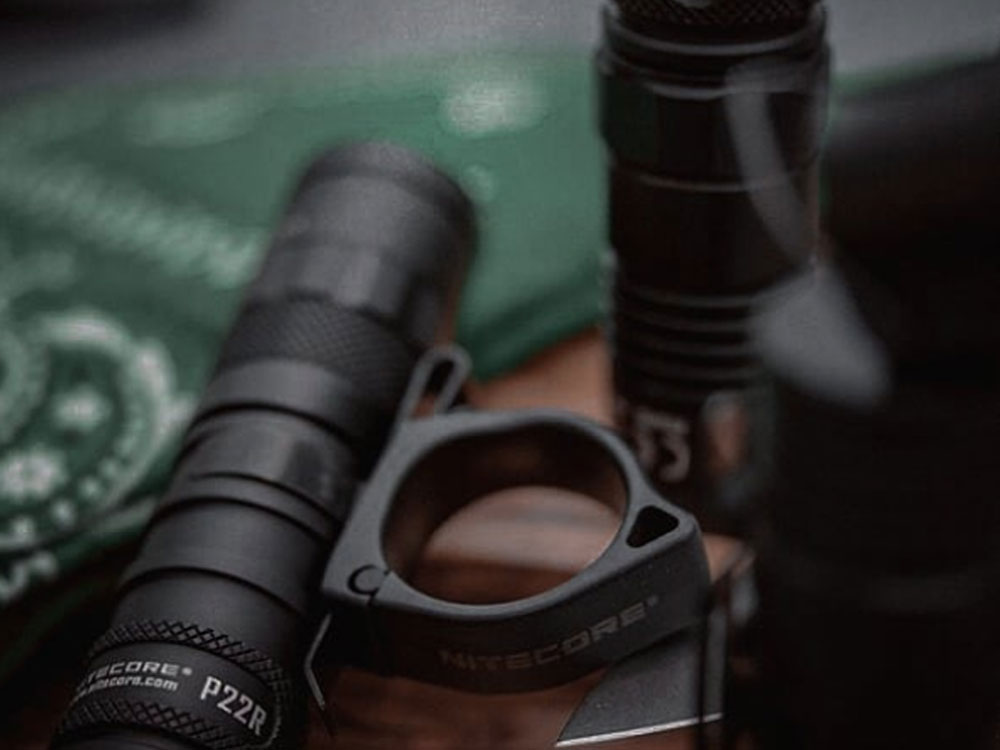 FLASHLIGHT FANATICS
Nitecore are obsessed with the latest technologies of all kinds and are bold in applying them in the design of our illumination products.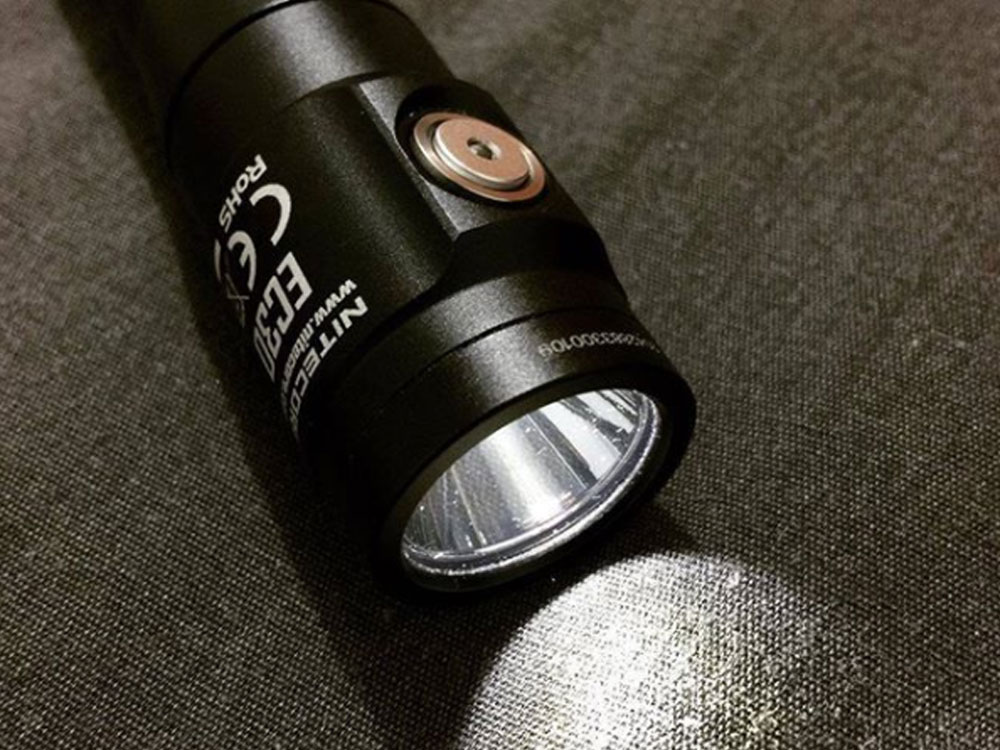 FOR ALL EVENTUALITIES
They are designed for a wide scope of applications, including outdoor sports, law enforcement and tactical scenarios as well as industrial utilities.